2020 Speakers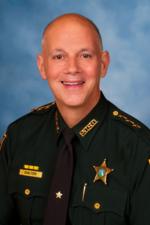 Keynote Speaker - Sheriff Bob Gualtieri
Bob Gualtieri began his law enforcement and public service career as a detention deputy working in the Pinellas County jail in 1982. After attending the police academy, he joined the Dunedin Police Department as a patrol officer and later rejoined the Pinellas County Sheriff's Office as a law enforcement deupty. Over the next 15 years Sherrif Gualtieri served in many different components of the agency, including several years conducting domestic and international drug trafficking investigations as part of a DEA task force.
Sheriff Gualtieri earned his bachelor's degree from Eckerd College in St. Petersburg and his law degree from Stetson University College of Law. After graduation from Stetson and being admitted to the Flroida Bar, Sheriff Gualtieri entered private practice in Tampa, specializing in labor and employment defense. Sheriff Gualtieri is admitted to practice law in all Florida courts, before the United States Supreme Court, as well as the United States Court of Appeals for the Eleventh Circuit and the United States District Courts in the Northern, Middle, and Southern Districts of Florida.
Sheriff Gualtieri returned to the Pinellas County Sheriff's Office in 2006 as its general counsel and was appointed chief deputy (second in command) in 2008. Sheriff Gualtieri served in the dual role of general counsel and chief deputy until the governor appointed him sheriff in 2011. He was elected and re-elected sheriff in 2012 and 2016, respectively.
Sheriffi Gualtieri is president of the Florida Sheriffs Association (FSA) and served on the board of directors of the Major County Sheriffs of America (MCSA). He is also an Executive Fellow for the National Police Foundation, a member of the National Sheriff's Association (NSA), International Association of Chiefs of Police, and the Police Executive Research Forum.
On a national level, Sheriff Gualtieri has represented NSA and MCSA while working with U.S. Immigration and Customs Enforcement (ICE) to develp a lawful process that prevents the release of criminal illegal aliens back into the community from our jails.
Following the school shooting at Marjory Stoneman Douglas High School (MSDHS) in February of 2018, Governor Rick Scott appointed Sheriff Gualtieri to serve as the chair of the MSDHS Public Safety Commission. The commission issued a 500 page report in January 2019 and Sheriff Gualtieri continues to advocate for more effective school safety measures in Florida and across the country.
For his efforts to enhance school safety and work with ICE to prevent the release of criminal illegal aliens back into our communities, the NSA named Sheriff Gualtieri its 2019 Sheriff of the Year among 3,100 sheriffs nationwide.
During Sheriff Gualtieri's years as sheriff, he has established multiple new initiatives in Pinellas County, many of which are being replicated by other jurisdictions: Pinellas Safe Harbor, an emergency homeless shelter and jail-diversion program that provides to the homeless and keeps them out of the criminal justice system; Adult Pre-Arest Diversion program, which keeps minor crime first time offenders out of jail; a Mental Health Unit that diverts people to the mental health system and away from the criminal justic system; Operation H.O.M.E. (Habitual Offender Monitoring Enforcement), a countywide effort to reduce teen crime; and a School Guardian Unit to ensure safer K12 campuses in Pinellas County.
Sheriff Gualtieri is active in many community organizations and serves on the Pinellas County Homeless Leadership Board, and the boards of directors for the Boys and Girls Clubs of the Suncoast and Pinellas Sheriff's Police Athletic League. Sheriff Gualtieri has also received many awards and recognitions for his effort to improve public safety, including the 2019 Homeland Security Leadership Award, the 2019 Stetson University Distinguised Alumni Award, and being named 2014 Sheriff of the Year by Crisis Internvention Team International for his work on mental health issues.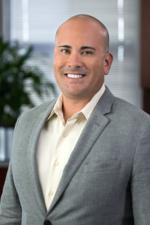 Robert Gatchell
Chief Safety and Security Officer
As Chief Safety and Security Officer, Robert Gatchell leads the Virgin Trains USA system wide initiatives to ensure employee, guest, and facility Safety and Security, oversees the development and implementation of the crises management plan and works closely with all government and first responder entities in furtherance of the organization's Safety and Security objectives.
Mr. Gatchell brings over 20 years of experience in law enforcement/security with several years of specialized experience in homeland security and emergency management. Prior to joining Brightline in August of 2016, Mr. Gatchell was a sworn law enforcement officer for the New Jersey Transit Police Department with the rank of Sergeant and for 8 years served as the Emergency Management Coordinator for NJ TRANSIT, the 3rd largest public transportation agency and only statewide in the United States. In that role, he was responsible for the overall preparedness for the agency in the areas of homeland security, safety initiatives, response, recovery, mitigation, and emergency planning and operations.
Mr. Gatchell was appointed to the newly created Surface Transportation Security Advisory Committee (STSAC) in April of 2019. The STSAC will report to the TSA Administrator and will provide recommendations on surface transportation security matters, including the development , refinement, and implementation of policies, programs, initiatives, rulemakings, and security directives. He attended Massachusetts College of Pharmacy and Allied Health Sciences as well as several leadership and homeland security programs.
Brightline Railroad – now known as Virgin Trains USA – is a new benchmark for travel by train in America with express intercity passenger rail service in Florida connecting Miami, Fort Lauderdale and West Palm Beach. Plans are also underway for Virgin Trains USA to operate rail service to Orlando and Tampa, as well as service connecting Las Vegas and Southern California.
Virgin Trains USA provides a travel option that lives at the intersection of transportation and hospitality. The only privately owned, operated and maintained express intercity passenger rail service in the US, Virgin Trains eases its guests the stress of traffic, providing them a sample of intuitive experience from door to door destinations, while fostering new opportunities for its guests to explore more of Southeast Florida and the Southwestern United States.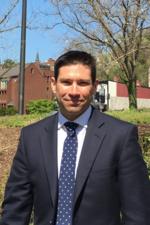 Damien Trower
Head of Airport Security
Damien joined the Gatwick team in February 2018 as the Head of Airport Security. Prior to joining Gatwick, Damien served for 20 years in the military as an Army Officer and Pilot. He has wide experience of National Security operations and finished his career as an Assistant Attache' within the British embassy in Washington D.C. He is now responsible for leading Gatwick's security operations, service as a Silver commander in crisis, and acting as lead for Counter UAS policy and procurement.
Damien has a BSc (hons) in Marine Biology from the University of Wales, a MSc in Defence Technology from Cranfield University, and a MA in Defence and Security Studies from Kings College London. Damien is also a Chartered Fellow of the CMI.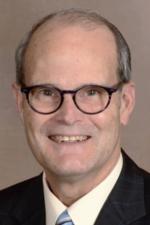 Chaplain Jim Farr
Chaplain
Jim is a native Floridian from Miami, Florida where he grew up in a first responders' family. Following graduation from high school, he attended Bible college where he met his best friend and wife Debbie.
Jim graduated with a Bachelor's Degree and entered the ministry in 1983.
Jim and Debbie served in several churches before coming to First Baptist Church of Ruskin in 1989, wher they presently minister.
Jim has served as a Chaplain for Hillsborough County Sheriff's Office since the beginning of the program in 2003.
Jim holds a Master of Minsitry Degree and is a Senior Level Member of the International Conference of Police Chaplains (ICPC). Jim has received training in several areas that deal with the stresses that affect a Law Enforcement Officer, which includes, ICPC's basic and advanced training and the Law Enforcement Alliance for Peer Support (LEAPS) training.
Jim enjoys several hobbies such as, scuba diving, geo caching, fishing and traveling with his best friend Debbie.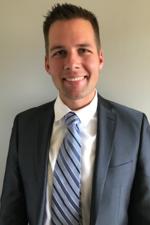 Adam Bouchard
Adam Bouchard is the Director of Operations with responsibilities for Airfield Operations, Terminal Operations, Ground Transportation, Security Operations, Safety and Resilience, the Airport Operations Center and Airport Rescue and Firefighting. The Airport Operations team is responsible for ensuring the 24/7 safety, security and efficiency of movement of customers and aircraft around teh 29th busiest airport in the country.
Prior to joining the Airport Authority, Adam worked for American Airlines. During his time with American, he worked in Nashville, Louisville, Birmingham, Los Angeles and Chicago.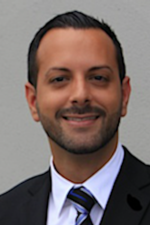 Ray Gonzalez
CareTeam Manager, Royal Caribbean Cruises Ltd.
Ray Gonzalez started his CareTeam/Family Assistance career at Carnival Cruise Line, where he lead Carnival's CareTeam comprised of over 400 land based and 4K shipboard company employees who are activated to assist guests, shipboard team members and shore-side employees when experiencing some type of crisis or involved in a traumatic event while vacationing or working with Carnival. The team, shich received formal training ranging from the handling of displaced guests caused by itnerary deviations, to the grief and trauma resulting from a more devastating event, travels to ports and locations worldwide to provide emotional and logistical support in various emergency situations.
Mr. Gonzalez led recruiting and all CareTeam related training programs for shipboard and shore side employees, port agents, tour operators and ground handlers. Mr. Gonzalez has worked closely with his counterparts in cruise lines, airlines, government and private organizations, to establish a wide network of support, increasing awareness, sharing best practices, learnign opportunities, and partnerships amongst multiple organizations. He has been engaged in many Mass Rescue Operations and Contingency Planning Exercises to develop strategic, operational and community based plans during an emergency.
In 2015 Mr. Gonzalez joined Aviem International as Director of Call Center Operations and Training. He organized and lead call center exercises, agent training and participating in activations and deployments for many clients in differenct industries such as Airline, Rail, Natural Disasters and Oil companies.
Today, Mr. Gonzalez is the CareTeam Manager for Royal Caribbean Cruises, LTD. where he and his team oversee Royal Caribbean International, Celebrity Cruises, Asamara and Pullmantur.
Mr. Gonzalez has been involved in over 2600 deployments in 31 countries and numerous US cities.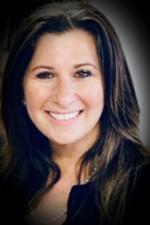 Helda Durham
ACS Field Director, Southwest Region, Delta Air Lines
Helda Durham leads 11 stations across Delta's Southwest Domestic Stations Regions. She supports 1000 Delta and 800 vendor employees for 224 departures daily, with a passenger capacity of 29,000, and manages a budget of $91M.
Ms. Durham began her aviation career with Northwest Airlines as an Arabic Customer Service Interpreter. From there, she remained in the industry, next at Delta Air Lines. She has gained experience in various areas of the operation including New Hire Onboarding/Mentoring, Leadership Development, International Operations, Ramp tower, and all areas of Airport Customer Service.
In her 25 years of experience across the various departments, building on relationships with Delta partners and airport authorities make Helda uniquely qualified for her current position as she supports the 11 stations of: AUS, BNA, DFW, ELP, HOU, IAH, JAN, MEM, MSY, SAT and TYS.
Helda Durham is a 2011 Chairman's Club Honoree, the most prestigious award within Delta and only given to 100 of the more than 90,000 employees every year. Chairman's Club honors Delta employees who represent the spirit of Delta with their service and dedication. Helda earned this honor for being a dedicated Delta employee who is #DeltaProud to serve as a leader in a company that is people-oriented and committed to putting its employees and customers first. Her core belief continues to be taking care of the Delta people as key to the company's success. Building on three focus core values: Trust, Innovation, and Responsibility. The Delta Difference is the focus on delivering exceptional service and fulfilling the company's mission of "no one better connects the world."
Beyond work, Helda believes it is important to have a passport and travel the globe to experience new cultures. At only 10 years of age, she and her family left their home in Baghdad amid political strife and moved to Detroit's Iraqi Chaldean community. She is grateful for the opportunities she found in the United States and Continues to be an advocate of travel.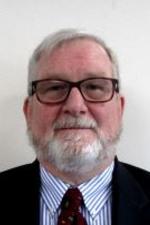 Robert Wills
Robert Wills is the south Atlantic Heath, Safety and Environmental Manager for Ports America with over twenty years experience in maritime operations and safety management.
Robert began his maritime career in 2000 with ITO in New York and has worked in a variety of roles within the marine terminals and transportation field throughout the country with ITO, P&O Ports, MTCE and Ports America.
Currently, Robert's responsibilities include managing HS&E in four states and seven terminals, ensuring adherance to company and State Port Authorities and national agencies standards for Maritime and Transportation industry issues of compliance, incident investigation, training and safety program development. He is an Incident Cause Analysis Method (ICAM) certified trainer, responsible for developing stronger incident investigation techniques for employees throughout Ports America.
Mr. Wills' previous posisions include working in the cruise, ro-ro, breakbulk, military and container operations giving him muti-faceted experience. While working in the operational side of the industry, Robert was responsible for HS&E management and all OSHA reporting for his sites. In 2016 he was promoted to his current position; assuming management of all HS&E issues including Emergency Action Plannin and FSO requirements for Ports America's south Atlantic terminals. He is an original member of the Continuity of Operations Team for Ports America, where a team is deployed to a site in the event of a catastrophic emergency so local management can attend to their personal affairs while the team keeps their site up and running.
Mr. Wills is an active contributor to safety programs within the maritime industry and transportation. As a member of USMX, NMSA and IANA, he brings extensive experience in the maritime industry operations and safety aspects, bridging the span between a productive and safe environment.
Mr. Wills was a member of the Intermodal Association of North America safety committee, assisting on developing a new safety manual for distribution to all members of the trucking, warehousing and terminal community throughout the United States and Canada. He most recently chaired the group's Safety Committe Meeting at the Annual Expo, held each September in Long Beach, California.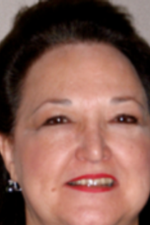 Sandra Novak
Sandra Novak holds a Master's Degree in Clinical Social Work and has worked in private practice for eleven years in South Florida. She has also worked with severe trauma to patients in a phsychiatric hospital for eight years. Sandra has extensive experience as an adult educator. She taught trauma and related subjects at Barry University and psychology and sociology to criminal justice students.
Ms. Novak also provided training for the Family Assistance Education Research Foundation to employee care and leadership teams, globally. Sandra has supported the Care Team members as well as primary and family survivors throughout the world, following traumatic events.
Sandra is certified to provide suicide prevention in Gatekeeper Training for QPR Insitute.
Part of Ms. Novak's career as a mental health professional, she worked in-flight for Delta Air Lines for thirty years. She also served as a Peer Support Representative for eight years while working for Delta.
2019 Speakers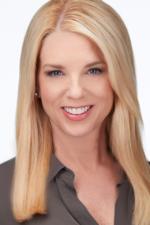 Pam Bondi
Former Attorney General, State of Florida
Pam Bondi is a fourth-generation Floridian who spent more than 18 years as a prosecutor, trying cases ranging from domestic violence to capital murder. She received her Bachelor of Arts in Criminal Justice from the University of Florida and her Juris Doctor from Stetson Law School. She had never run for elected office, but as a career prosecutor, knew she wanted to make a larger, more positive impact to help Floridians statewide. In 2010, she ran for Attorney General, becoming the 37th and first female Attorney General in Florida's history.

As Florida's Attorney General, Pam Bondi was unwavering in her commitment to make Florida the safest state to live, work, and raise a family. When she took office, Florida was considered the pill mill capital of the United States. In fact, of the top 100 oxycodone dispensers in the country, 98 of them were in Florida. In her first legislative session, she successfully fought to shut down all 98 of these unscrupulous doctors and clinics. She has since been appointed to the President's Opioid and Drug Abuse Commission where she works along side other national leaders in areas of drug prevention, interdiction and treatment.
As Attorney General, Pam obtained hundreds of millions of dollars in settlements and judgements for consumers related to Medicaid Fraud and in relief for Florida residents adversely effected by mortgage schemes and foreclosure practices. Pam Bondi stood up for the consumers during Deep Water Horizon where she worked to secure 3.25 billion in total recovery.
Pam Bondi's battle against Human Trafficking has led Florida to strengthen state laws, raise public awareness, and provide new resources to victims. She serves as the Chair of Florida's Statewide Human Trafficking Council where she has advocated for better care and protections for victims. With the creation of the Council, Pam has set the precedent for other states to follow in efforts to combat this inhumane crime.
She has been and remains a relentless champion of justice working tirelessly to protect the rights and safety of Floridians.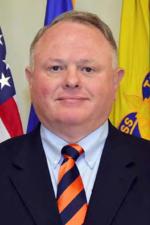 Rae McInnis
Director of Assessments and Prevention for United States Army Combat Readiness Center
Rae McInnis currently serves as the Director, Analysis, Assessments, and Prevention, US Army Combat Readiness Center (USACRC), a position he has held since March of 2018. In this position he has an Army-wide responsibility to support commanders' ability to safely conduct operations, manage risks, and ensure mission accomplishment.
He was commissioned as a Second Lieutenant from Auburn University's ROTC program in 1981 as an Air Defense officer and Distinguished Military Graduate. He attended flight school in 1983 and served in numerous command and staff positions including Troop Commander and Battalion S1 at Fort Hood, Assistant Professor of Military Science, Battalion S3 and Executive Officer of the 4th Battalion, 501st Aviation Regiment in Korea, Brigade S3 for the 110th Aviation Brigade at Fort Rucker, Congressional Liaison Officer for United States Forces Korea (USFK), and G3 Aviation Officer for Eighth United States Army (EUSA).
Mr. McInnis' final active duty assignment was as Director of Operations at the United States Army Safety Center where he served from Aug 1999-Jan 2004. He returned to the re-named Army Combat Readiness Center in 2006 as an Army civilian as the Director of Accident Investigation and Reporting at the USACRC for 12 years before assuming his current role.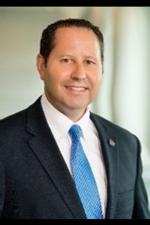 Lloyd Tillman
Director of Emergency Management and Resilience, Tampa International Airport
Lloyd has more than 20 years of airport management experience and is currently serving as the Director of Emergency Management and Resilience for the Hillsborough County Aviation Authority. In his current role, he oversees emergency preparedness, critical event management, safety, and operational resilience for Tampa International Airport.
Lloyd started his career as an Emergency Medical Technician and Airport Rescue Firefighter. He is a graduate of Florida Institute of Technology where he received his Bachelor of Science Degree in Aviation Management/Flight Technology. He is a Commercial Pilot with Instrument and Multi-Engine Ratings. He has achieved his Certified Member designation from the American Association of Airport Executives and received the FAA's Airport Safety Mark of Distinction Award in 2013. He currently serves on the Board of Directors for the Florida Airports Council one of the largest state based airport organizations representing all 20 commercial service airports and 79 general aviation airports.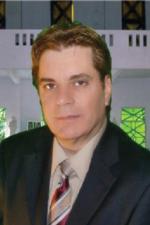 Martin Zinaich, CISSP, CISM, CEH, CISA, CSSLP, PCIP, MCP, CC
Information Security Officer, Technology & Innovation, City of Tampa
Martin Zinaich is the Information Security Officer for the City of Tampa's Technology and Innovation Department. He installed the City's first directory service, LDAP, web, DNS, email, desktop management and vulnerability assessment services, created an Information Security Office instituted a PCI program, developed a comprehensive Security Charter, instituted end-user awareness education and briefed top management on Information Technology Business Risk.
Prior to joining the City of Tampa, Martin spent 15 years in the private sector as a Research and Development engineer, then as the Technical Manager of a three-shift cable broadband repair facility. Martin also served as both Technical Manager and Operations Manager, sustaining billing and production levels.
Martin has received the Cybersecurity Leadership and Innovation Award from the Center for Digital Government. He is a member of the Domestic Security Task Force Cyber Terrorism Focus Group. He has written articles published in Popular Communications, Network World and Novell Research AppNotes. He holds a BS in Information Technology, BS in Business Administration, and an AS in Electronics Technology. He is a Certified Information Systems Security Professional (CISSP), Certified Information Security Manager (CISM), Certified Information Systems Auditor (CISA), Certified In Risk And Information Systems Control (CRISC), Certified Secure Software Lifecycle Professional (CSSLP), Certified Ethical Hacker (C|EH), Payment Card Industry Professional (PCIP), Internal Security Assessor (ISA), Certified Novell Engineer (CNE), Microsoft Certified Professional (MCP), and a Toastmasters Competent Communicator (CC).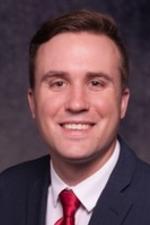 Karl Stonesifer
Strategic Account Manager, Check Point Software Technologies
Karl lives by the mantra, "If someone were writing a book about your life, would anyone want to read it?" Every day, he strives to make that answer a resounding "YES." Karl is a Tampa Bay native and a 2013 United States Military Academy graduate. After graduation, he commissioned as an officer in the US Army Air Defense Artillery Corps, where he was selected to serve with an elite Terminal High Altitude Area Defense (THAAD) Battery in defense of assets in the Pacific Theater. Karl has been an outspoken advocate for United States missile defense and received the prestigious Missile Defender of the Year Award in 2016. During his time in service, Karl has had the opportunity to serve as a lead THAAD liaison and as an aide-de-camp to senior military officers. After an honorable discharge as an Army Captain, Karl switched gears and transitioned to the civilian sector. This time, Karl seeks to protect others from cyber threats instead of incoming missile attacks! Karl works as a strategic account manager for Check Point Software Technologies, the world's largest global cybersecurity company. Karl works tirelessly as a cybersecurity evangelist, helping organizations prevent today and tomorrow's cyber threats.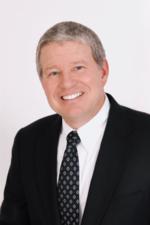 Wayne Stubbs
Director, Port Panama City
Wayne began his career in 1979 as a boarding agent with Harrington and Co. in the Port of Savannah. From 1982 to 1986, he managed the export of bulk woodchips to Scandinavia as Executive Vice President of Savannah Sales Corporation.
In 1986, he moved to Fernandina Beach, Florida to develop and manage a new deepwater port. There he served as the President of Nassau Terminals. In 2001, he moved to Panama City, Florida to serve as the Executive Director of the Panama City Port Authority. Under his leadership, the Port of Panama City has invested over $150 million dollars in new facilities, and achieved a threefold increase in cargo activity. The Port has also played a major role in attracting new manufacturing to Northwest Florida.
Wayne has served as Chairman of the Florida Ports Council and Chairman of the FSTED Council. He is an advocate for utilizing Florida's investment in Ports to attract new manufacturing industry to the State.